SALSA INSTRUCTORS
Vancouver Salsa Classes
Vancouver Salsa Instructors and Lessons
There are several Dance Salsa Instructors in the city of Vancouver teaching a variety of Latin Rhythms (Salsa, Bachata, Merengue, Cha cha cha, Tango, Reggaeton and more) and when you are going to select an instructor one of these questions come to your head.
Where is a good location to learn Salsa dancing?
Who is a good Salsa Instructor in Vancouver?
Do I need a partner to learn How to dance Salsa, Bachata ?
Where can i find Free Salsa Classes?
How Much is a Salsa Dance lesson?
Well, We have a list of Instructors that will help you to choose your Salsa classes and We also offer Free Salsa lessons to our costumers.
Vancouver Salsa Classes (Free)
Vancouver Latin Fever offers complementary Salsa dance lessons to our costumers. Beginners are always welcome to the classes and also intermediate dancers that want to practice the steps. Partner is not required. After the Salsa class is finished you are welcome to participated dancing to practice what you learn during the Salsa classes. You will learn how to dance in a month diferent styles of Latin Rhythms and you will meet a lot of people. Here is our schedule for our complementary salsa Classes in our different locations.
Salsa Classes Schedule
Tuesday     ::  9 pm Salsa, Bachata. Merengue. Studio Records (919 Granville St.)
Friday        :: 9:30 pm Salsa, Bachata, Merengue Lux Lounge (1180 Howe St.)
Saturday     :: 9:30 pm Salsa, Merengue, Bachata. Lux Lounge (1180 Howe St)
Thursday   :: 9 pm Salsa, Bachata (Soon)
Comfirmation :: Please send us an email or text us your full name 604.722.1559
Grupo AmericaSalsa Instructor World Dance Co. (Grupo America)
(Diego Sanchez & Daniela Ugarte)
Salsa Classes in all styles of Salsa (LA, Colombian, Cuban, NY, Puerto Rican), Rueda de Casino, Bachata, Cha cha cha, Cumbia, styling for women and men – plus Merengue lessons, Tango, ballet, kids & teens Latin dance.
Contact: Diego Sanchez
Phone: 604-517-4644
Website : Grupo America
Vancouver Salsa Instructor
Bravo Dance Company
(Alfonso Caldera)
Cuban Salsa Instructors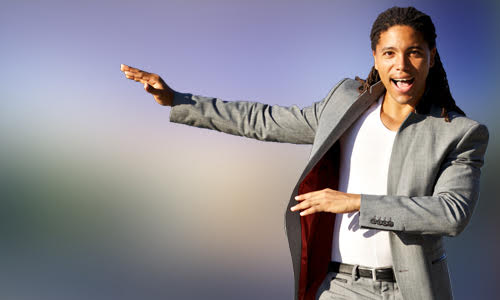 Julio Montero
Van Cuban Salsa
Salsa and Rueda Cubana
He is the instructor on Friday nights at Havana Fridays
Phone: 778-707-0079
Email: info@vancuba.com
Website: vancubansalsa.com
Karlos Reyes
Estilo Cubano
Cuban professor, Salsa dance classes y Rueda Cubana
He is one of the Dj's on Friday nights at Havana Fridays
Phone: 778-895-1961
Email: 
estilocubano@gmail.com
Website: salsaestilocubano.comMichael Rosen
Mas Movement
Dance school in Vancouver that specializes in Cuban Style Salsa (Casino) and Rueda de Casino (salsa danced in a circle) and also teaches other forms of Latin Dance such as Son, Reggaetón, Merengue and Cha, Cha, Cha. Latin Dance has had a profound impact on our lives and we are grateful to be able to share the joy, exhilaration, creativity, learnings and sense of connection that we have experienced through these dances.
Phone: 604-729-1935
Email: 
masmovement@gmail.com
Website: masmovement.ca
Salsa Instructors, Salsa Studios and Salsa Classes
Alberto Gonzales
Hot Salsa Dance Zone
These Salsa classes are being teached in Coquitlan, Surrey and more.
Salsa,Bachata lessons (beginners classes, Intermediate lessons). dance classes have good number of students
Phone: 604-725-4654
Email: 
alberto@hotsalsadancezone.com
Website: 
www.hotsalsadancezone.com
Graeme Oxendale
Urban Beat Dance Company
Salsa classes levels 1,2 and 3
Phone: 604-837-9464
Email: 
graeme@urbanbeatdanceco.com
Website: urbanbeatdanceco.comJiu & Carmela
Vancouver Salsa On2
Teaching Salsa on2
Phone: 778-997-3637
Email: 
info@vancouveron2.ca
Website: vancouveron2.caKenny-Davis Ntolla
Okokan
Dance lessons in Salsa, Semba, Kizomba
Phone: 1-514-603-0405
Email: 
contact.okokan@gmail.com
Website: okokaninc.comKrystal & Wayne
Baza Dance
Salsa Classes, Bachata Lessons. Their Dance lessons are pretty full
Phone : 604.561.2579
Email:
dance@bazadance.com
Website:Bazadance.comRonald Martinez
Martinez Dance Company
Bachata Teachers, Dance Lessons Bachata, footwork, Salsa aerobics.
Contact: Ronald
Phone: 604-614-6670
Email: 
ronald@martinezdancecompany.com
.Nestor de la Zerda
BC Dance
Dance Lessons in Salsa, bachata, Merengue, Zumba, Kizomba
Phone: 604-685-2846
Email: 
nestor@bcdance.com
Website: bcdance.com
Nina Perez
Baila Vancouver
Dance Instructor in Tango and Salsa. She has a lot of years of experience as a salsa and Bachata instructor
Phone: 604-612-2550
Email:info@bailavancouver.com
Website: Bailavancouver.com
Patrick Moriaty
Dance Vancouver
Dance lessons in Salsa 1,2,3. He is one of the most popular Salsa Instructors in the city. His dance classes are pretty good attended.
Phone: 778-229-3002
Email: Patrick@dancevancouver.ca
Website: Dancevancouver.ca
Roger Chen
SalsaStudio.net
Beginner lessons and intermediate classes. He runs one Salsa events in Vancouver "Salsa Duello on Saturday nights". His dance classes are well attended
Phone: 604-812-3849
Email: roger@salsastudio.net
Website: salsastudio.net
Sebastian & Yukiko
Salsa Kapow
Phone: 778-883-7145
Email: info@salsakapow.com
Susana Dominguez
Salsa Vancouver
The webpage has the most update information about Salsa dancing in Vancouver
Website: salsavancouver.com
If you are an Instructor and you want to be on this list please send us your info to info@vancouverlatinfever.com.
Vancouver is a city that has Salsa Dance lessons almost every day of the week starts on Mondays and Tuesdays, Wednesdays, Thursdays, Fridays, Saturdays and Sundays. You don't need a partner to take a Dance lesson and if you want to have a Free introductory dance lesson come to our events early at the Latin clubs and the dance Instructor will show you how to do your first steps in Salsa, Bachata, Merengue and more.